Build Realistic AI Voices in minutes.
Resemble clones voices from given audio data starting with just 5 minutes of data. Use that voice to iterate and create dynamic content on the fly using our authoring tool or the API.
Record on our web platform
Quickly record 50 samples on our web platform and build a voice without leaving your chair.
Upload your raw audio
Have a recording already of the voice you want to clone? Upload it directly to us, and we'll do the rest.
Scale up your voice creation process by using the API. Stream in more data overtime to create and enhance your voices. 
Become the director with Speech Gradients
Control the emotion of each word and craft highly emotional content. Create many iterations of the same sample of speech to find the one that brings the performance to life.
Resemble Localize enables you to create high quality synthetic voices in any language including Dutch, French, Italian, German, and Spanish.
When your voice is ready for production, we provide cloud, on-prem, and mobile deployment solutions.
Whether you're using DialogFlow, or IBM Watson, you can leverage Resemble Voices to build dynamic immersive experiences. 
The following is a conversation with Joe Joseph Rogan
Personalize every interaction with Resemble Fill
Experience the magic of AI that makes editing speech a breeze. Simply select existing spoken segments, drag, and edit. With Resemble Fill, you can personalize your audio content so each interaction is unique.
Our characters are all about emotional performance. Siri, Alexa and other voices are monotonous, but Charisma characters come to life, get happy, sad, angry. Resemble's capabilities in this regard are awesome and their markup language gave us the flexibility we needed to achieve our goals.
A Voice wherever you need it.
Dynamic, Iterable, Unique.
Powerful APIs that integrate into your Creative Workflow
Rapidly build production-ready integrations with modern tools. Use Resemble's API to fetch existing content, create new clips and even build voices on the fly.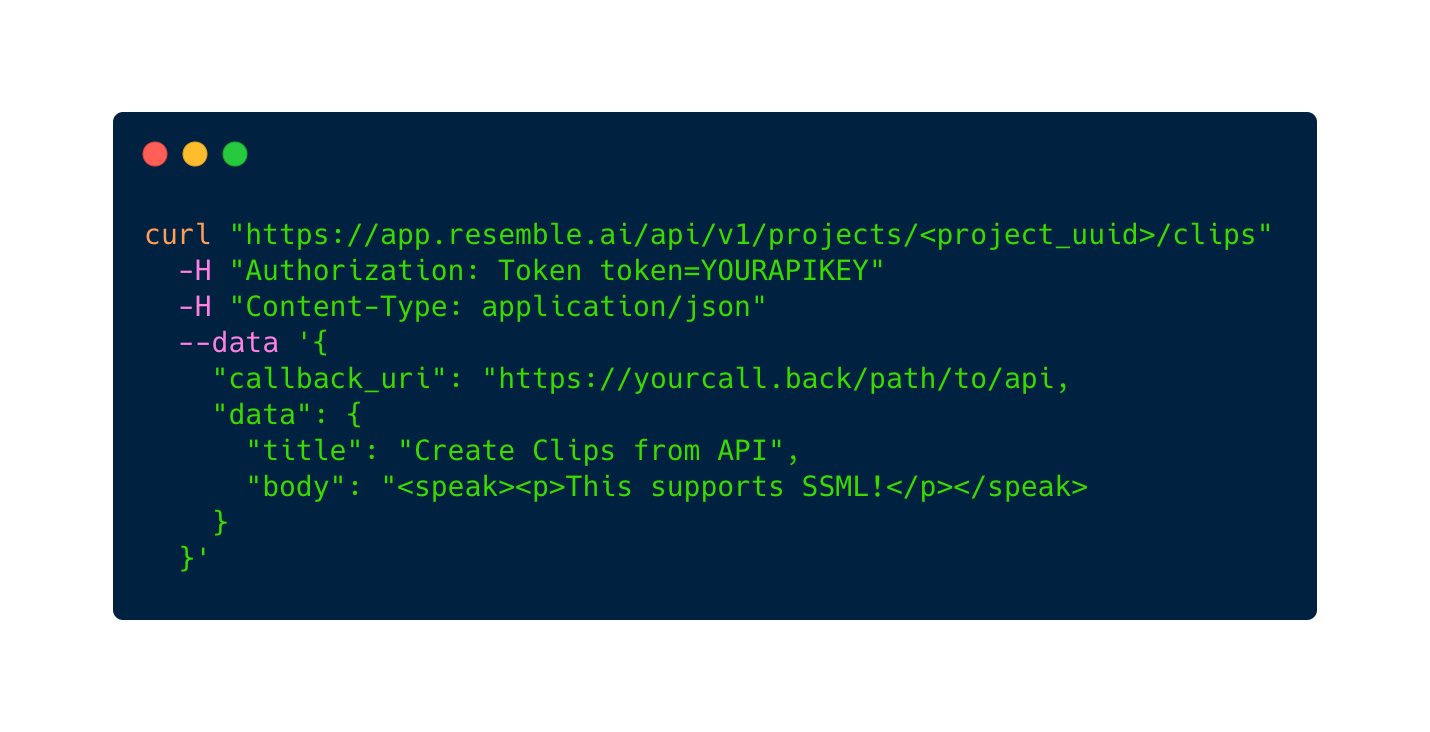 Generate new content programmatically with async and realtime APIs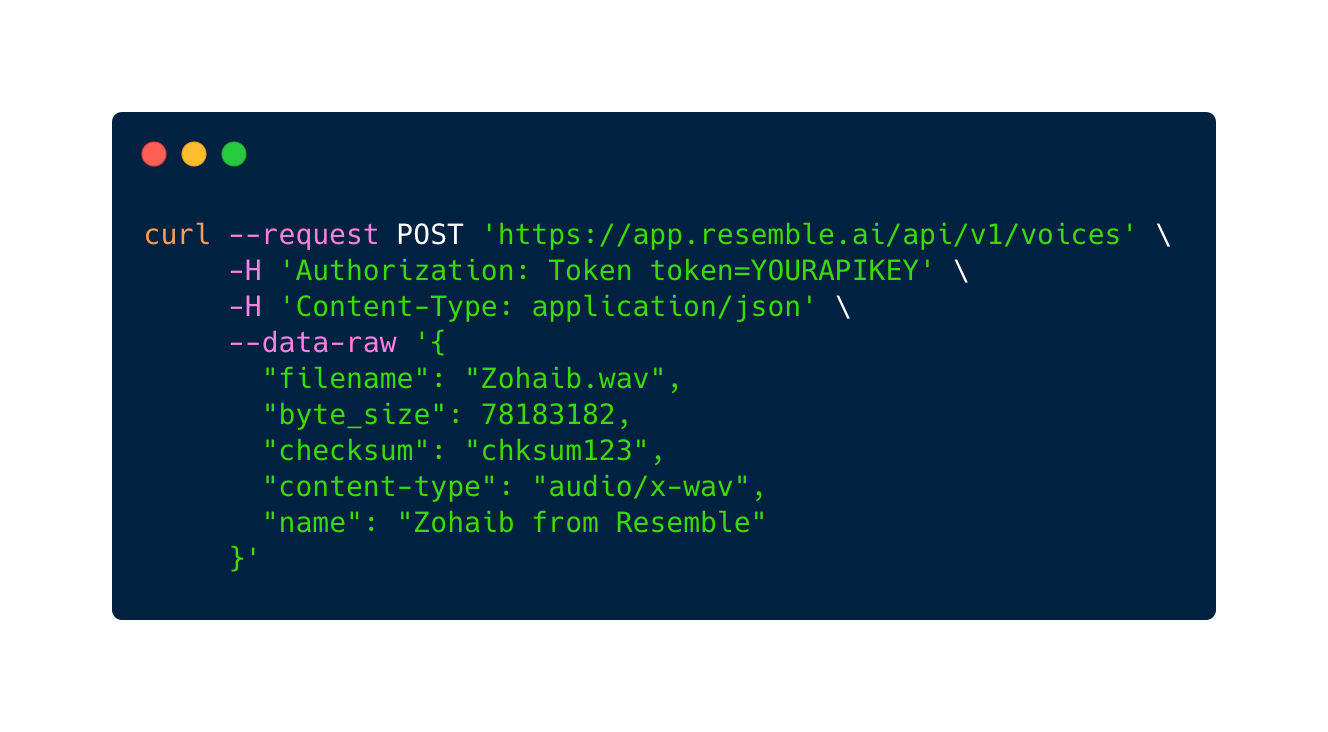 Create voices by uploading data through the API
Connect with hundreds of other tools that you already use
OPEN SOURCE CONTRIBUTIONS
Resemblyzer
A python package to analyze and compare voices with deep learning. Resemblyzer can be used for speaker verification, diarization, fake speech detection, and more.
Unity Plugin
A simple Unity plugin to interface our API. Create speech assets right within the Unity inspector, attach to your characters and animate them with visemes.
built and backed by the best around the world