Find out how AI Voices can Scale
Add an infinite amount of emotions to your voice without any new data. Happy, sad, angry, all preloaded, out of the box.
Transform your voice into the target voice with real-time realistic speech-to-speech. Granular control over every inflection and intonation.
Convert your voice into any language without providing any data. Reach a global audience with over 50 languages. 
Blend Human and Synthetic Voices
Take your real voice recordings and sprinkle in synthetic content for a seamless experience. Replace, add, or remove any speech seamlessly.

Integrate Custom AI Voices into your Favourite Tools
Take your custom high-quality AI voices and integrate them with your most used tools for a seamless experience.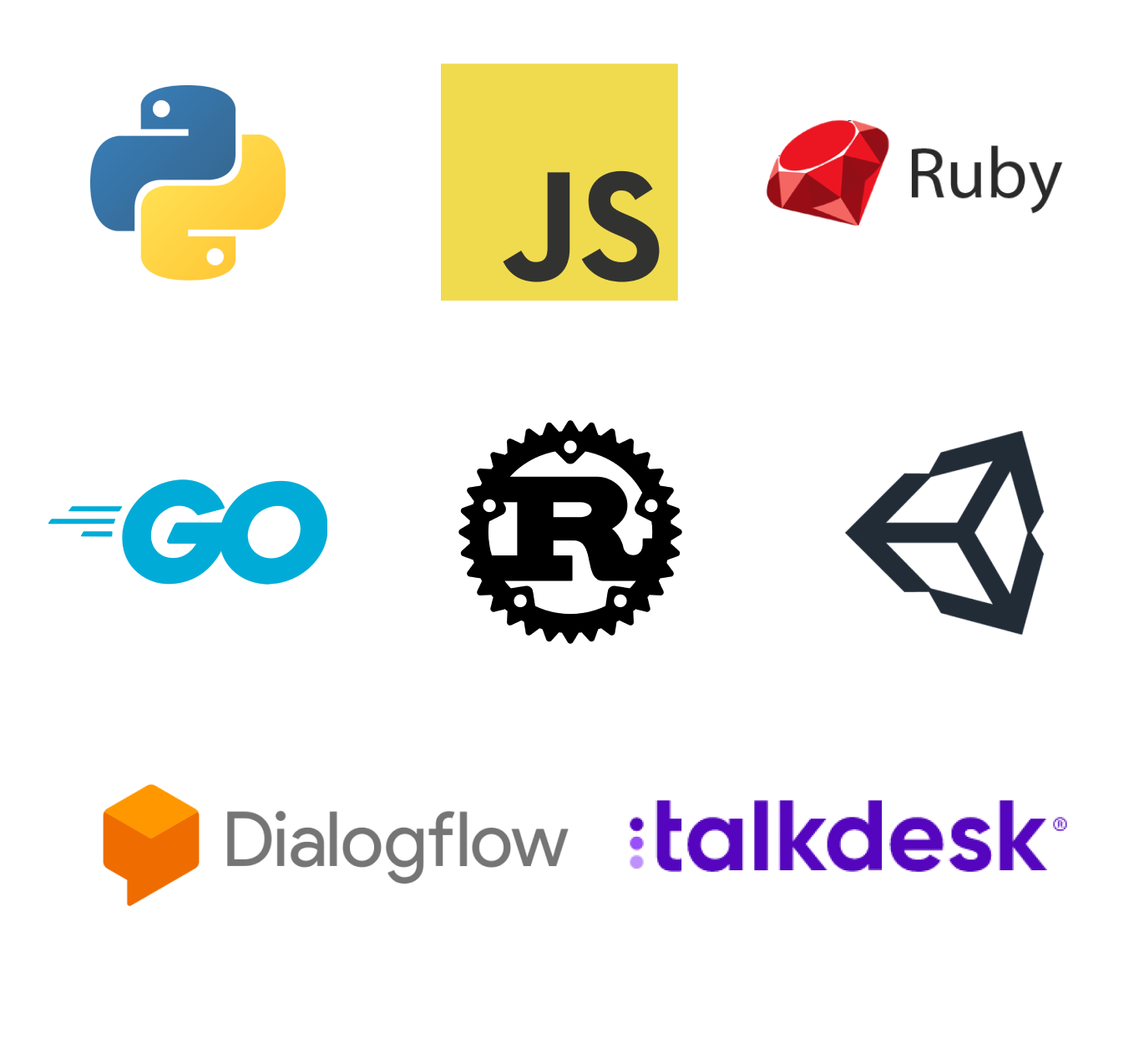 Resemblyzer
A python package to analyze and compare voices with deep learning. Resemblyzer can be used for speaker verification, diarization, deepfake detection, and more.
Unity + AI Voices
A simple Unity plugin to interface our API. Create unity voices and speech assets right within the Unity inspector, attach to your characters and animate them with visemes.
Alexa Skill with GPT-3
Sample code for an Alexa skill project with integration with dynamically AI generated text using GPT-3 with a custom voice powered by Resemble.