Resemble can clone any voice so it sounds like a real human.
Build Custom Voices with just minutes of data.
Our web-based recorder makes it easy to create voices within minutes from your computer or your phone.
---
Bring your stories to life.
Voice based applications on Smart Speaker systems like Alexa, Google Home, and Bixby need to stand out and forge their own identity. There's no better way to create that identity than a voice that belongs to your app and is iterable in seconds.
---
Reach broader audiences.
Allow your written news to reach new audiences by easily hooking into our platform. Use our API or our Web Interface to easily create news articles and deploy them to new listeners as podcasts or widgets on your website.
---
A new way to think about announcements.
Clear, easy to change announcements in multiple languages. A new way to think about how we deploy Interactive Voice Response systems.
---
YOUR VOICE
Create your own Voice with just minutes of data on our platform.
A Voice wherever you need it.
Dynamic, Iterable, Unique.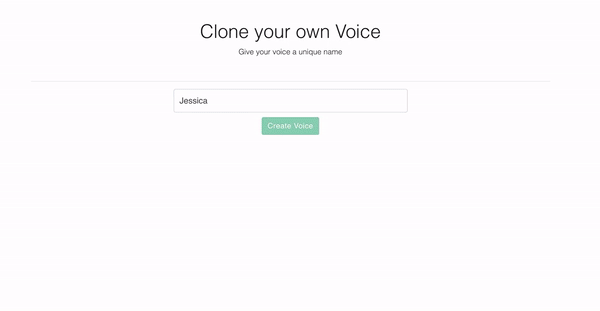 Resemble clones voices from given audio data starting with just 10 minutes of data. Use that voice to iterate and create dynamic content on the fly using our authoring tool. 
Resemble can create fictitious voices based on a profile. Clients can focus on creating the content and use Resemble to give their content a fictitious voice with emotions and intonations that are unique to their brand.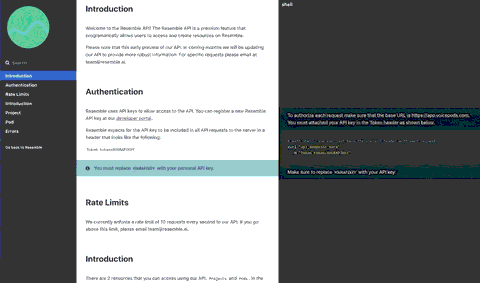 We enable developers to easily integrate the voices that are generated through Resemble in their product. We craft elegant, composable abstractions that enable robust, scalable, flexible integrations.
OPEN SOURCE CONTRIBUTIONS
A python package to analyze and compare voices with deep learning. Resemblyzer can be used for speaker verification, diarization, fake speech detection, and more.
We can help create your own custom voice. To find out more, talk to one of us.
built and backed by the best around the world