Forge the identity of your character with voices that you own.
Generate dozens of voices by giving us a snippet of what you're looking for. Once you have a favorite voice, you can make sure that its reserved just for you.
The best brands are built with familiar identities. Don't compromise on yours.
Gaming Studios
Fictitious customized voices based on a game character's profile. Iterate quickly throughout the game development process
Digital Characters
Give your digital characters personalized fictitious voices that fits their personality.
Here's the scoop. You already do all of the hard work in defining your character – from their looks to where they're from, and their entire backstory. It's a shame that most characters end up not having a voice that does justice. That's where we kick in. Pass along your character profiles to us and we'll generate dozens of voices that you can own and use with complete flexibility.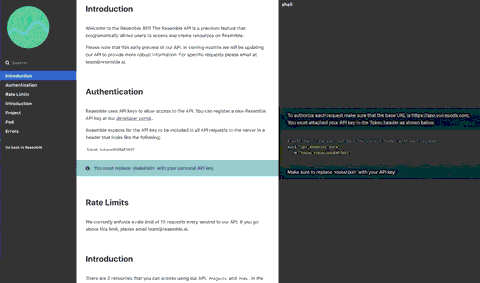 We enable developers to easily integrate the voices that are generated through Resemble in their product. We craft elegant, composable abstractions that enable robust, scalable, flexible integrations.